Kobe Department
We play a key role in the production lines of major steelmakers
Kobe Unit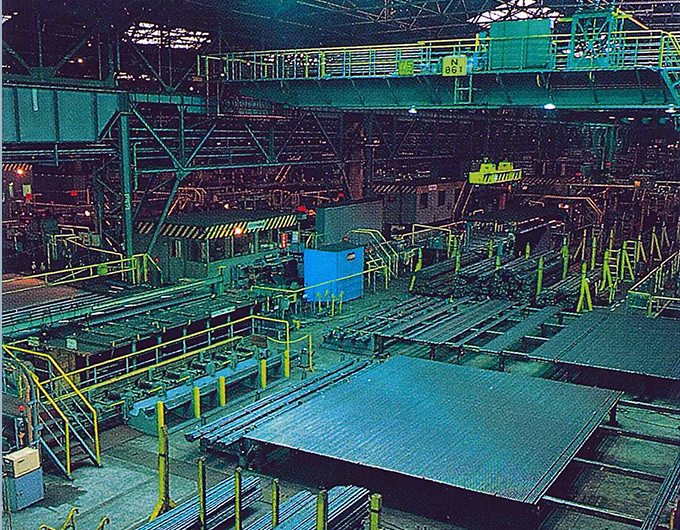 Kobe Unit has approximately 500 specialists engaged in contracted operations of the production lines in Kobe Wire Rod & Bar Plant of Kobe Steel.
Our main tasks are as follows:
- Inspecting, grinding and finishing semi-finished and finished steel products
- Operating cranes and other equipment throughout the contracted production lines
- Selling materials for finished products
- Performing maintenance of our own facilities in the plant
Shinzaike Plant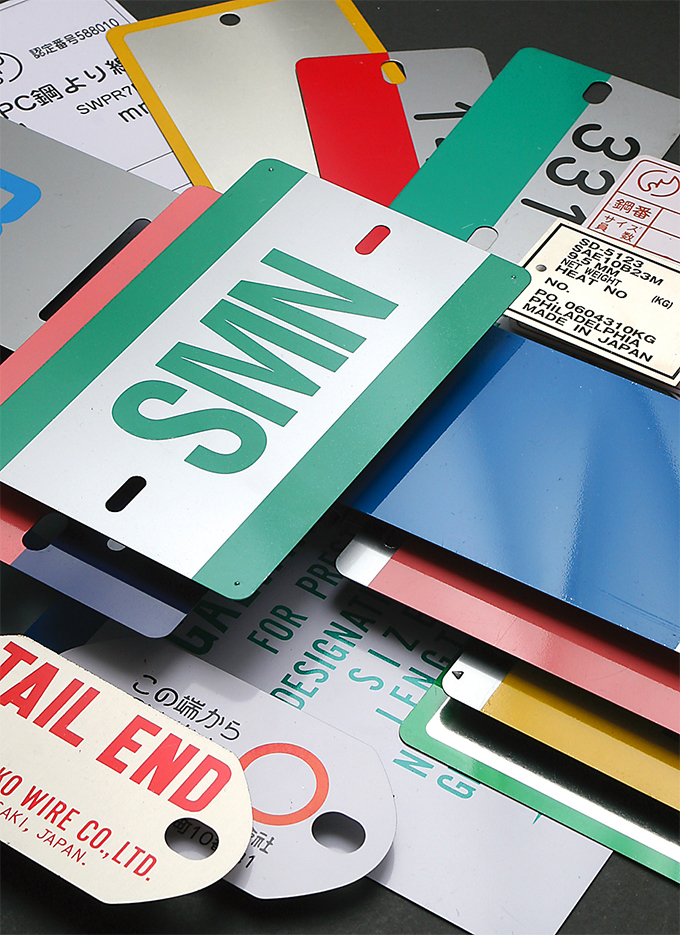 Shinzaike Plant produces metallic labels for steel products, text plates for industrial machinery, signs for facilities and stickers for construction equipment. We are highly regarded throughout the industry with quality for specialty metallic labels.
Main sales items;
Metal labels…for wire rods and bars made of steel, stainless or aluminum
Identification plates…etching and carving of metal or plastic plates
Stickers…Printing and cutting of PET or vinyl chloride film